The office in the clouds
We are a company authorized by the State Air Safety Agency for passenger balloon rides, advertising and aerial photography. Our staff is formed by professionals who enjoy their work, committed and serious. We like to spend part of our time flying, in the clouds, but we have our feet firmly anchored to the ground to fulfill our commitments of quality with our customers.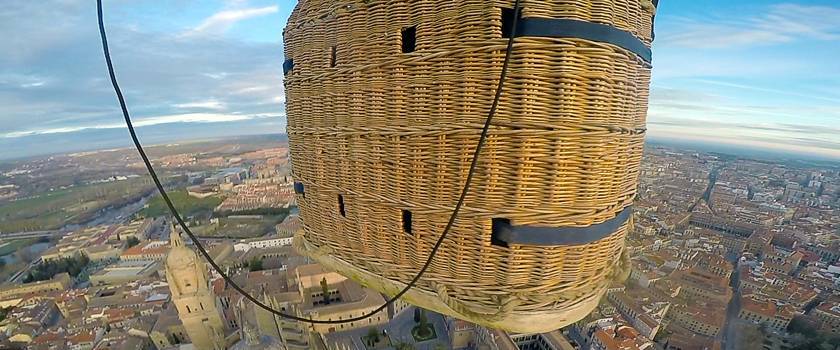 For over 20 years we have been engaged in outdoor sports, doing all sorts of sports activities in nature with groups – business groups, team building, family celebrations, etc. – and disseminating these activities in the media. Thus was born Always in the clouds, in 2008, to unite our experience with our passion and to bring more people, our passengers and customers, to walk on the wind and accompany them in this adventure. Ballooning is something that is never forgotten and therefore our goal is to provide the ideal framework for that memory to be perfect.
At present, the offices of Siempre en las nubes are in Madrid – in the two main ballooning areas of the Community: Valdemorillo next to the Regional Park of the Middle Course of the Guadarrama River, and in Aranjuez and Extremadura, but we fly in Balloon and activities with balloons in Segovia, Valladolid, Salamanca, Toledo, Merida … in fact wherever it is necessary.
Always in the clouds participates annually in competitions and concentrations of balloons-national and international-, excellent opportunities to use balloons as an advertising medium.


Compañia autorizada por la Agencia Estatal de Seguridad Aérea

Autorización de Turismo Activo TA-40-40 de la Junta de Castilla y León