Accessible hot air ballooning over Segovia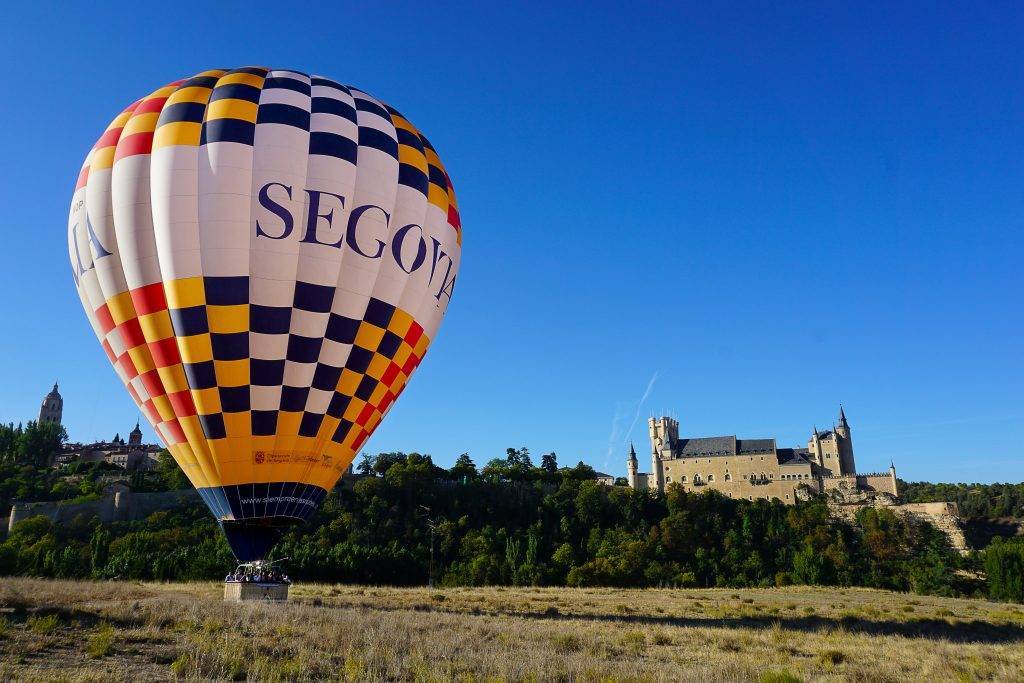 Since march 2017 an accessible hot air balloon offers flights over World Heritage cities like Segovia. The accessible balloon, operated by Siempre en las nubes and sponsored by Segovia's city council and Segovia's provincial government, allows people with physical disabilities to enjoy the experience of flying.
Segovia's hot air balloon is the first accessible balloon in the central area of Spain. It is performing balloon rides over World Heritage Cities since the beginning of 2017. Around 25 per cent of its flights were enjoyed by people with physical disabilities. These passengers never thought they could go on a hot air balloon ride. Oscar Asoroy, a wheelchair user, is interested in every accessible outdoor activity. "I never thought I would be able to go on a hot air balloon ride- said Oscar after the flight- but you found a way to overcome the difficulties to get inside the basket".
"I'm not used to enjoy the same activities my friends do, leisure activities seem to not be important for us". – Juanda Serrano, a young passenger from Lugo with cerebral palsy, pointed.-"In some cases, companies offer us accessibles activies in separated facilities or at different hours than our friends… it's great to become part of the group"- said Juanda after his flight experience in Segovia's hot air balloon.
Accessible hot air balloon
Both passengers enjoyed a flight over Segovia last saturday 26. This and more similar flights have been possible thanks to the sponsorship of Segovia's city council and provincial government. The accessible partition has a door and two electric seats that allow people with physical disabilities to easily get onboard and enjoy the flight with complete safety and comfort.
Contact:
Cristian Biosca
Responsable de comunicación de Siempre en las nubes
Telf.: +34 607 11 58 46
e-mail: info@siempreenlasnubes.com